Buffalo, NY Spray Foam Insulation
Buffalo winters are some of the coldest in the country. The temperature dips below freezing for the majority of the winter months, as well as some days in spring and autumn, and the area gets roughly 100 inches of snowfall a year. In this weather, your commercial and industrial buildings need high-quality insulation that follows government-mandated standards. Spray polyurethane foam (SPF) from United Thermal Systems will keep your Buffalo buildings insulated in a safe and effective way that follows government standards.
Benefits of Spray Foam Insulation in Buffalo, NY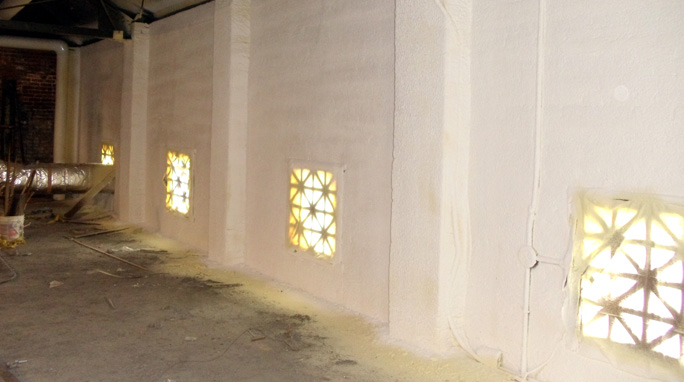 The spray foam insulation we provide for Buffalo buildings are environmentally safe and recommended by state law for both new and aging buildings. Our trained and certified installers can apply spray foam insulation to just about any vertical or horizontal surface on your industrial or commercial building, including glass, concrete, aluminum, wood, and steel. The coating is made by the most trustworthy manufacturers in the business and we use only the most advanced installation technology, which means we guarantee the quality when you purchase SPF insulation from us. A building protected by our spray foam insulation will be protected even in the harshest of Buffalo weather.
An SPF Company You Can Trust in Buffalo
At United Thermal Systems, we are dedicated to developing trust with our clients by offering only the highest quality services. This is why we are a member of the Spray Polyurethane Foam Alliance and why all of our technicians are certified by the Professional Certification Program. We insist that our spray foam insulation is of the highest quality and installed by technicians that are experts in their field. When you need spray foam insulation for your commercial or industrial building, you should depend on a company that has installed over 8 million square feet of insulation. United Thermal Systems is that company.
For More Information about SPF Insulation Services, Contact United Thermal Systems Today!