Spray-Applied Fire Resistive Material (SFRM) is utilized on the structural steel of many commercial/industrial buildings to meet life safety requirements. Whether it's a new build, or renovation, United Thermal Systems can provide options of both traditional cementitious and/or intumescent fireproofing needs.
Fireproof insulation is an important step in the safety of industrial and commercial buildings. This product can help slow the spread of fire in an industrial building. Often used by office buildings, arenas, hospitals, airports, and skyscrapers, this product is a good way to promote safety in your building. Insulation that is fire retardant can still catch fire, but it happens at a slower rate than normal insulation. Fiberglass insulation will not catch fire, but it will melt if temperatures are high enough. Of course, we hope that these fireproof properties of our insulation will never need to be used, but in the case of preparation, going with a thermally effective insulation that also has fireproofing properties is a great way to get ahead.
Once this insulation is applied, it requires little to no maintenance and is a nice pair with closed cell insulation. This should last the life of the building. It is best to consult our experts before making your decision unless you know exactly what kind of insulation is required for your building.
To get started on installing your fireproof insulation:
Watch the Fireproofing Process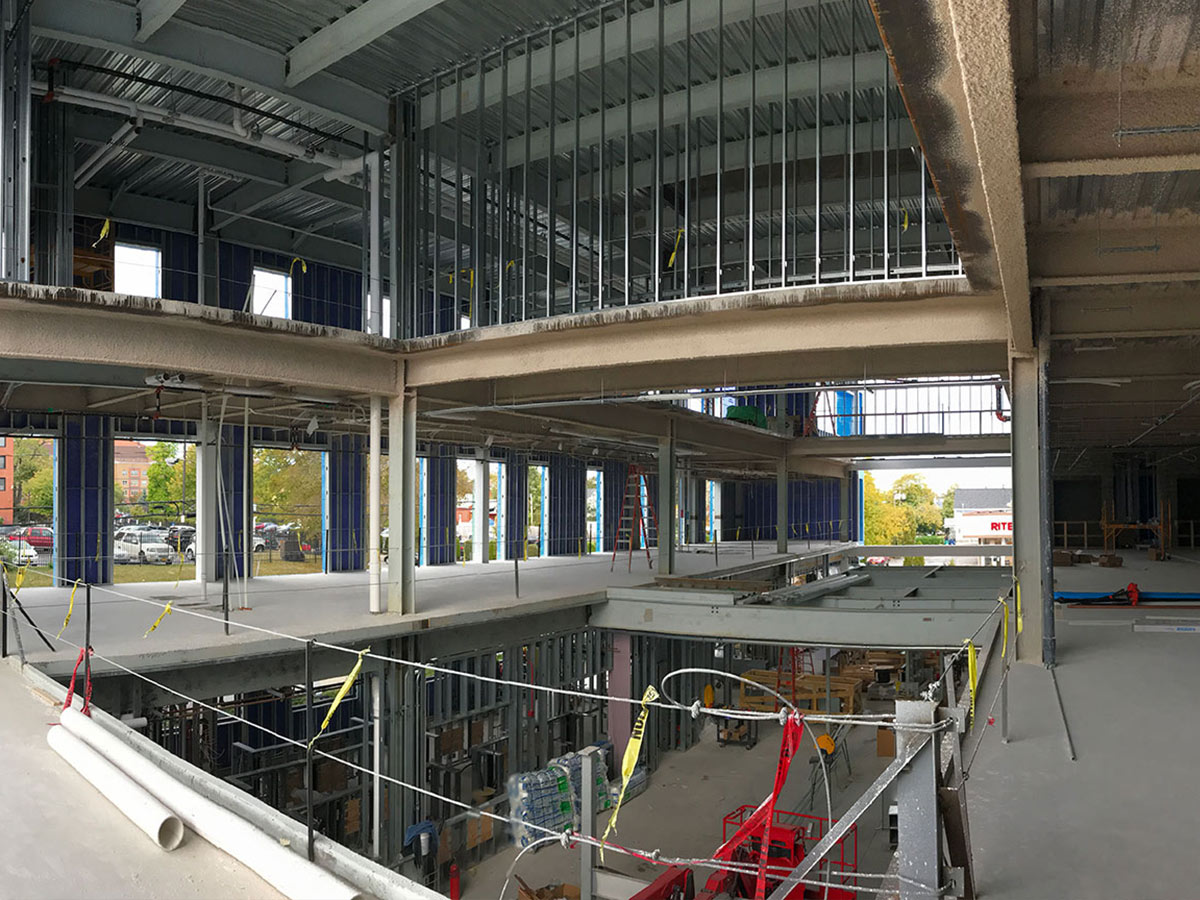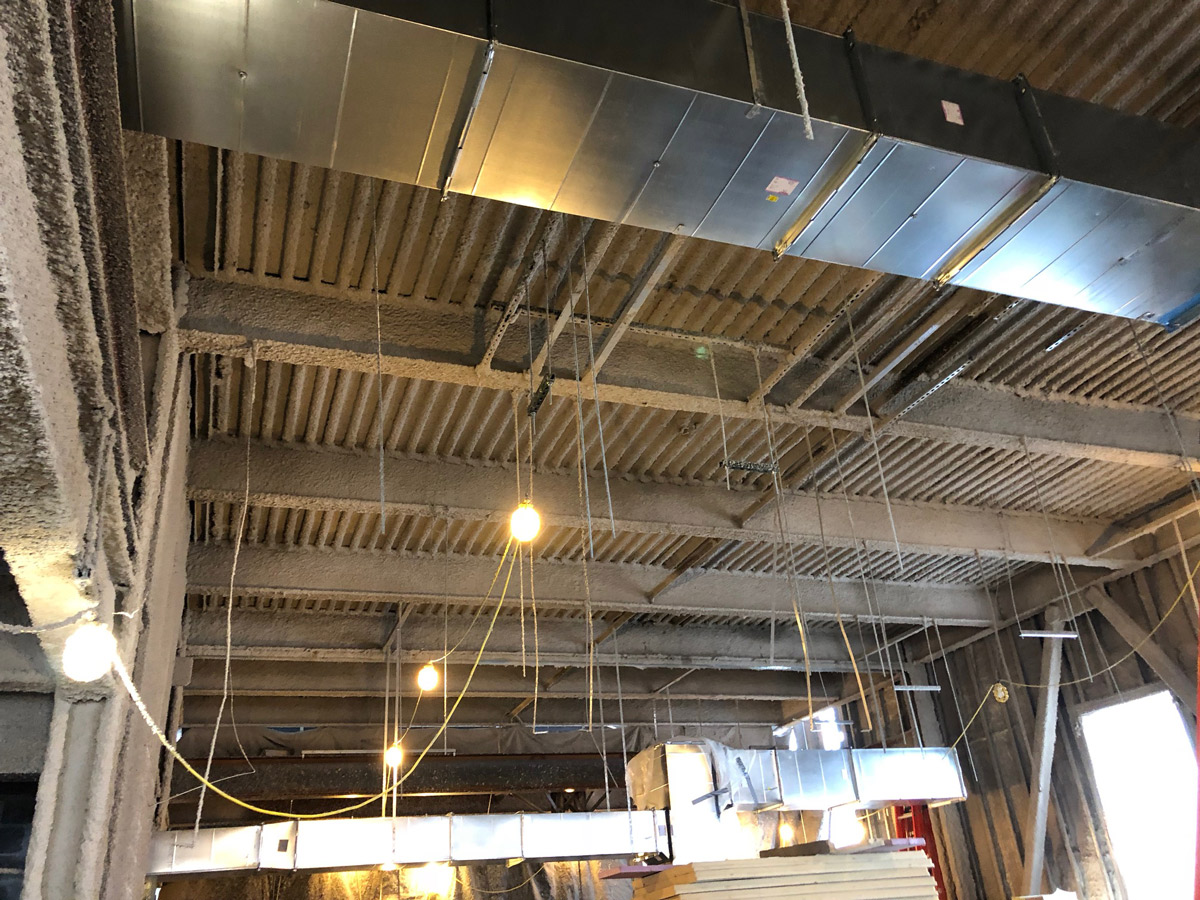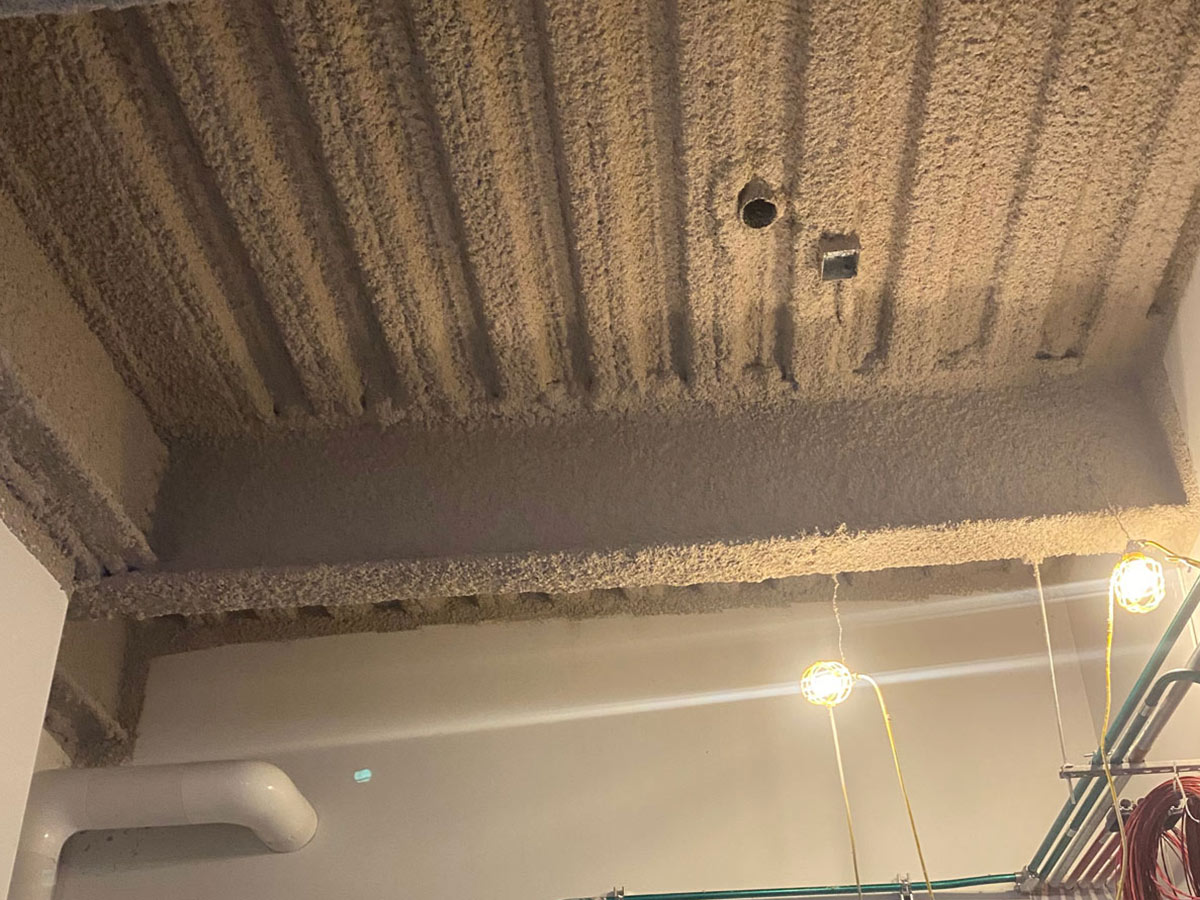 Why Choose United Thermal Systems For Fire Retardant Insulation?
United Thermal Systems proudly serves the Buffalo; Niagara Falls, NY and surrounding areas with high quality fireproof and fire retardant insulation services to help protect your commercial and industrial buildings. We are members of the SPFA (Spray Polyurethane Foam Alliance) PCP (Professional Certification Program), and the NYSRCA (New York State Roofing & Sheet Metal Contractors Association). We have helped a large number of businesses and industrial operations achieve better insulation results for their buildings.
We are SPFA certified (ISO 17024 Certified Master Installers) and New York State Women Business Enterprise (WBE Company) who has received 9 National SPFA awards of Excellence for completed spray foam projects.
Our Service Areas:
Albany, NY
Buffalo, NY
Erie, PA
Rochester, NY
Syracuse, NY