Test Page 2020
Section A
Section 1
United Thermal Systems specializes in the application of Spray Polyurethane Foam (SPF) Roofing and Insulation for the Commercial/Industrial market in Western New York, Rochester, Syracuse and Northern PA utilizing "GREEN" building materials.
UTS only uses the most reputable foam and coating Manufacturer's to ensure that our customers receive only the "best" products for their project. United Thermal Systems has the most modern technologically advanced equipment available, with fully trained, certified and experienced foam applicators ensuring that the best product application can be obtained.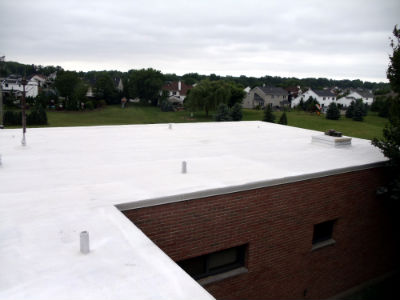 Unlike many contractors that spray polyurethane foam, we chose to separate ourselves by becoming members of the SPFA (Spray Polyurethane Foam Alliance) and have our foam applicators trained and certified in the SPFA "PCP" (Professional Certification Program). By adhering to the strict code of installation practices that the industry association requires, it assures our customers an exceptional roofing or insulation application.
We at United Thermal Systems take extreme pride in our work and strive to build "relationships" with our customers. There are currently over 8 million square feet of foam roofing systems that have been installed on commercial/industrial/institutional properties in the Western New York region. These customers are enjoying the energy savings derived from foam roofing, as well as having a "leak-free" roof.
Section B