Spray Polyurethane Foam (SPF) Insulation
Niagara Falls, NY
Commercial and industrial assets are extremely valuable,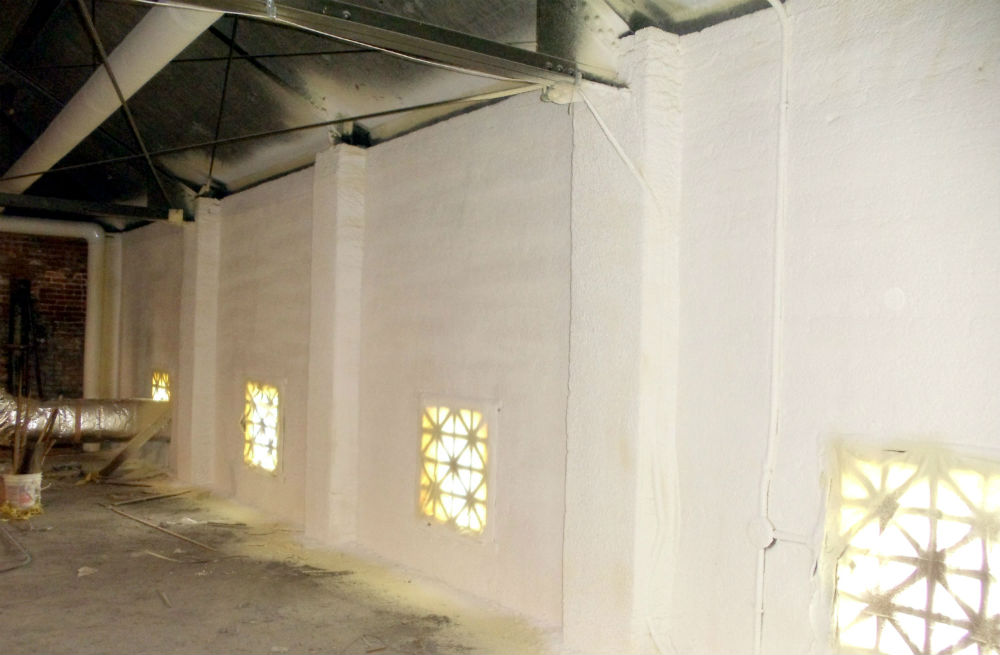 often costing tens of thousands of dollars, if not more. Protecting these assets is one of the critical aspects of running a commercial or industrial business. In the Niagara Falls, NY, area, where brutally cold winters are common, your buildings need state-of-the-art insulation in order to protect your precious assets from weather damage.
For the best in spray foam insulation installation and maintenance in Niagara Falls, you won't find better than United Thermal Systems.
Why Spray Foam Insulation?
The simplest reason to use spray polyurethane foam insulation is that it meets or exceeds all government regulations and mandates in regards to commercial and industrial insulation.
Additionally, when you install SPF insulation on your Niagara Falls building, you gain the following benefits:
Can be applied to steel, wood, glass, concrete, aluminum, and plenty of other surfaces
Can be applied horizontally or vertically
Strong enough to easily support the weight of multiple adults
Lasts for decades with a minimum amount of maintenance
Spray foam insulation is easy to install, durable, long-lasting and incredibly effective. Between the superior insulation it provides and its air-barrier qualities, you will save hundreds of dollars a year on energy costs and potentially save thousands of dollars from asset replacement and maintenance costs that you don't need to spend.
A Company You Can Trust
United Thermal Systems installs spray foam insulation because it is the best and we have a proud reputation of only providing the best products and services in the Niagara Falls area. It isn't just our product you can trust, but also our technicians. We are proud members of SPFA and all of our technicians are certified by the industry association.
Contact Us Today
It is important that our Niagara Falls customers know they are receiving professional work when they get SPF insulation installation from United Thermal Systems. Contact us to see how we can get started on your spray foam insulation.
"); display: inline-block; height: 24px; width: 24px; margin-top: -1px; transform: rotateZ(-180deg);">