Erie, PA Spray Foam Insulation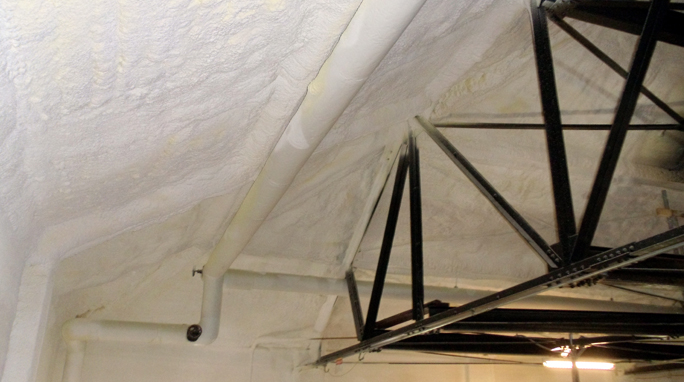 Located moderately far to the north and on the edge of one of the largest lakes in the world, Erie is a city where temperatures can dip precariously during late autumn, winter, and early spring. That is the kind of chill that can only be held off with exceptional insulation. If you want the absolute best in insulation for your building, nothing beats spray foam insulation installed by United Thermal Systems.
Why Choose SPF Insulation?
If you own a commercial or industrial building, the main reason to choose spray foam insulation is that it is mandated by law for new buildings and for many older buildings.
However, even if it weren't mandated by law, it would still be the optimal choice. This type of insulation can be applied to just about every type of building material that exists, including wood, concrete, glass, and metal. Furthermore, it is proven to be more effective than other traditional types of insulation. After switching to SPF insulation, most business owners enjoy decreases in energy costs during colder months, ranging from 30% to 50%.
Professional Spray Foam Insulation Contractors
At United Thermal Systems, it is important that the individuals installing your new spray foam insulation are as high quality as the product they are installing. That is why all of our contractors have passed a Professional Certification Program.
Furthermore, we put high priority in satisfying our customers. We always provide all estimates for free, we stand by our estimates, we schedule work at a time that is convenient to your needs, and we leave your building looking as good or better than it looked before our contractors arrived. Ensuring that customers are satisfied is the reason that we have installed over 8 million square feet of insulation in the New York and Pennsylvania areas.
Contact Us Today
If you are building a new commercial or industrial building in Erie, PA, or you want to upgrade an older one, United Thermal Systems is your best source for SPF insulation. Contact us today and we will provide you with a free estimate for the cost of your spray foam insulation installation.