Commercial Roof Coating Services for Erie, PA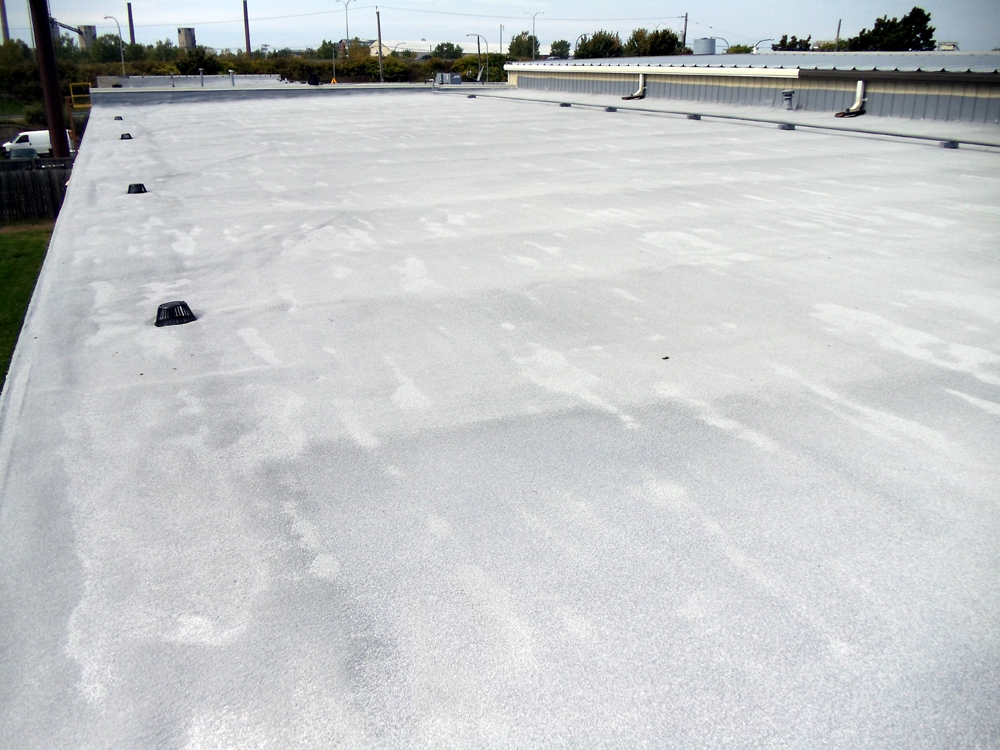 United Thermal Systems helps impact your business or industrial operation by providing highly effective foam roof coatings. Using our foam roof coatings helps greatly reduce the amount of heat that is absorbed by your traditional roof. Thus, requiring your HVAC systems to work less, putting less strain on them. This will not only help drive your utility bills down, but it will help improve the lifespan of your cooling system by reducing the need for extremely taxing use.
Available Commercial Roofing Options
United Thermal Systems focuses on SPF roofing coatings to provide commercial entities with better coverage from the sun. Our foam roofcoating has numerous advantages, delivering dependable performance, energy savings, and long-lasting toughness to keep a long lifespan. We also offer spray foam insulation to various surfaces on your business edifice, from the roof to ceilings, windows, and skylights.
Benefits of Our erie Commercial Roofing Services
At United Thermal Systems, we don't want you to simply take our word for it. You don't need to look any further than the benefits of our commercial roofing products to understand the value of working with United Thermal Systems. When you apply our spray foam roofing, you'll enjoy the following benefits:
Spray foam roof coating has no seams, so there's no room for penetration by water, moisture, or other debris
Spray foam is applicable over your existing roofing material, shoring up the roof you already have to secure it for the future
Energy savings from spray foam roofing often add up to as much as 30% to 50% reductions in energy bills
Spray foam is long last. The average roof with our spray foam roofing treatment lasts 20 years!
Your Local Commercial Roofing Company
United Thermal Systems specializes in the application of "green" building materials. It's our job to provide your business with the best roofing solutions. We're members of professional associations including the Spray Polyurethane Foam Alliance, Professional Certification Program, and New York State Roofing & Sheet Metal Contractors Association. If you need Erie, PA commercial roofing services, please don't hesitate to reach out to us for a consultation or quote!