Spray Foam Insulation Contractors
Proudly Serving Albany, NY
Spray foam insulation is an optimized product for your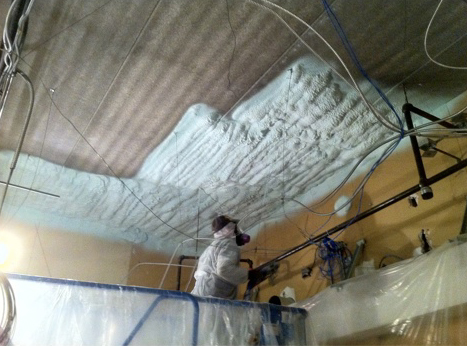 commercial or industrial building to help maintain heat and cooling in your building and ultimately saving you money.
While insulation is a necessary part of your building, you want a team of experienced professionals to install the foam insulation. If you're in the Albany, NY, area, United Thermal Systems is the spray foam insulation contractor for you.
Benefits of Spray Foam Insulation
Our commercial spray foam insulation can be applied to any material, making it one of the most efficient additions to your business. It then expands up to 60 times its size to create a proper insulation barrier. As it expands, it fills in the cracks and holes, completing a total seal, effectively keeping your building the temperature you want it.
Buildings with spray foam insulation in the Albany area found that, on average, they experienced a drop of 50 percent in their energy costs. Spray foam insulation is strong, durable and effective.
The Spray Foam Insulation Contractors for You
At Thermal United Systems, spray foam insulation is what we do. Accredited and certified, we are a skilled and experienced team of contractors with the knowledge to install your insulation efficiently.
Contact Us
If you're a business in the Albany, NY, area and are looking for an experienced team of contractors to give you the best foam insulation around, contact us today for a quote and to get started saving on energy costs.