Commercial Spray Foam Insulation Albany, NY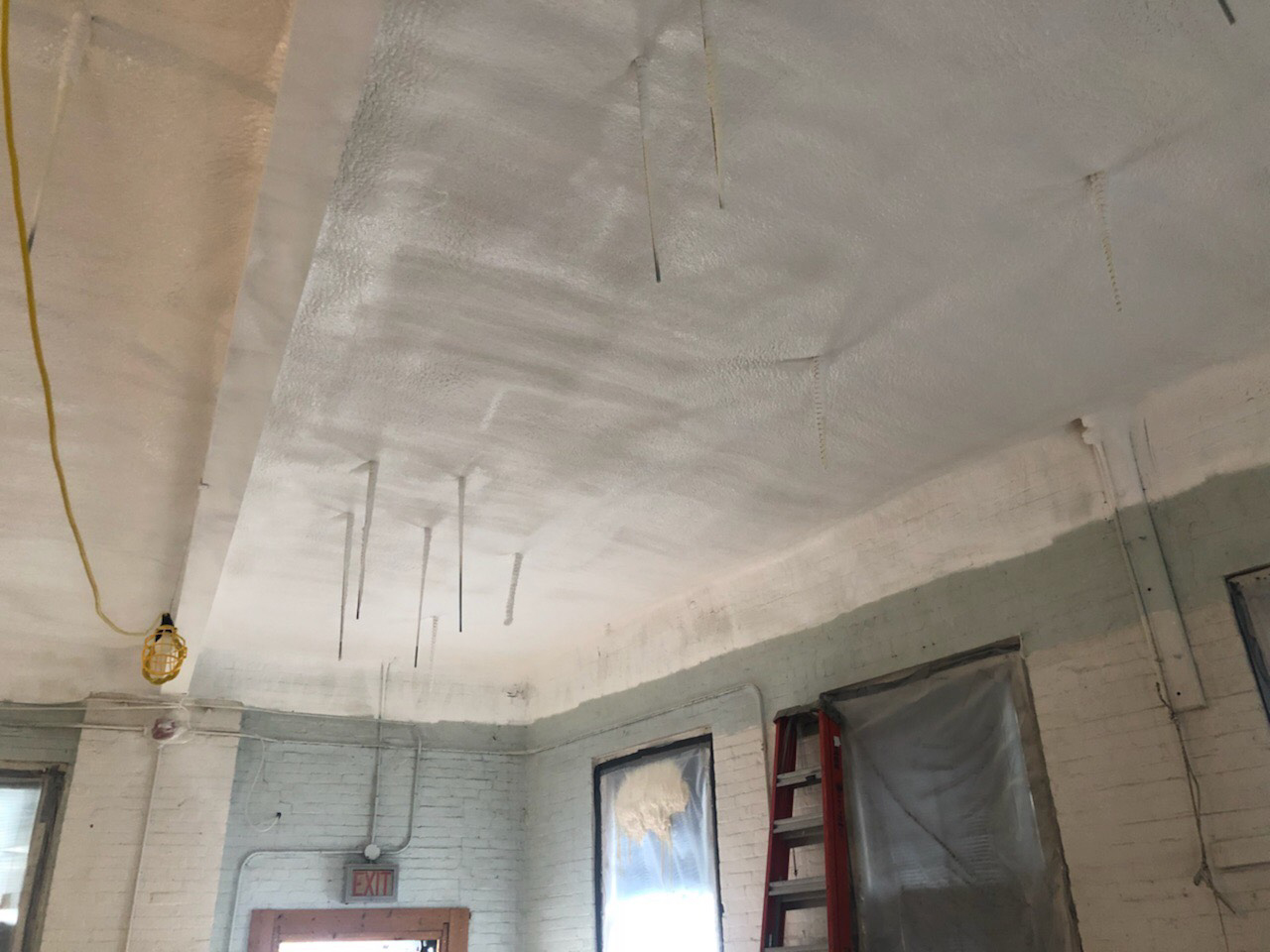 Commercial spray foam insulation is the most efficient way of insulating your Albany building from hot and cold air. Commercial spray foam insulation works to regulate the temperature of the building by keeping warm air in and cold air out, saving your business money by constantly reducing energy costs. United Thermal Systems is the top commercial spray foam insulation installer in the entire Albany area.
Benefits of Commercial Spray Foam Insulation
The main attraction of commercial spray foam insulation is its ability to be applied to any type of material. Glass, steel, concrete, wood—you name it. When applied, commercial spray foam insulation can expand anywhere from 30 to 60 times its size to create a proper insulation barrier material. Commonly used to seal off walls, ceilings, and floors from air cavities, this applicant will never lose its shape, compress or sag over time. Most Albany businesses even report a 50% drop in overall energy costs after using our commercial spray foam insulation.
Commercial and Industrial Applications for Spray Foam Insulation
Any business owner knows spray foam insulation is crucial to saving costs, especially in an environment that experiences all four seasons like Albany. Many state, local, and federal government agencies now mandate its use in new construction, and some older buildings can even face code violations if it has not been used. United Thermal Systems can help you bring old buildings up to code and ensure new buildings meet all the necessary requirements. Our team of trained experts are capable of doing quick work so as not to interfere with your workday.
Contact United Thermal Systems for Quality Commercial Spray Foam Insulation
Whether you're a facility or business owner in the Albany area, if you're looking for the most energy-efficient insulation on the market, contact us today for a quote request for commercial spray foam insulation. In just a short time, you can be saving money on energy costs for the next few decades.