Commercial Roof Coating in Erie, PA
For years, United Thermal Systems has been providing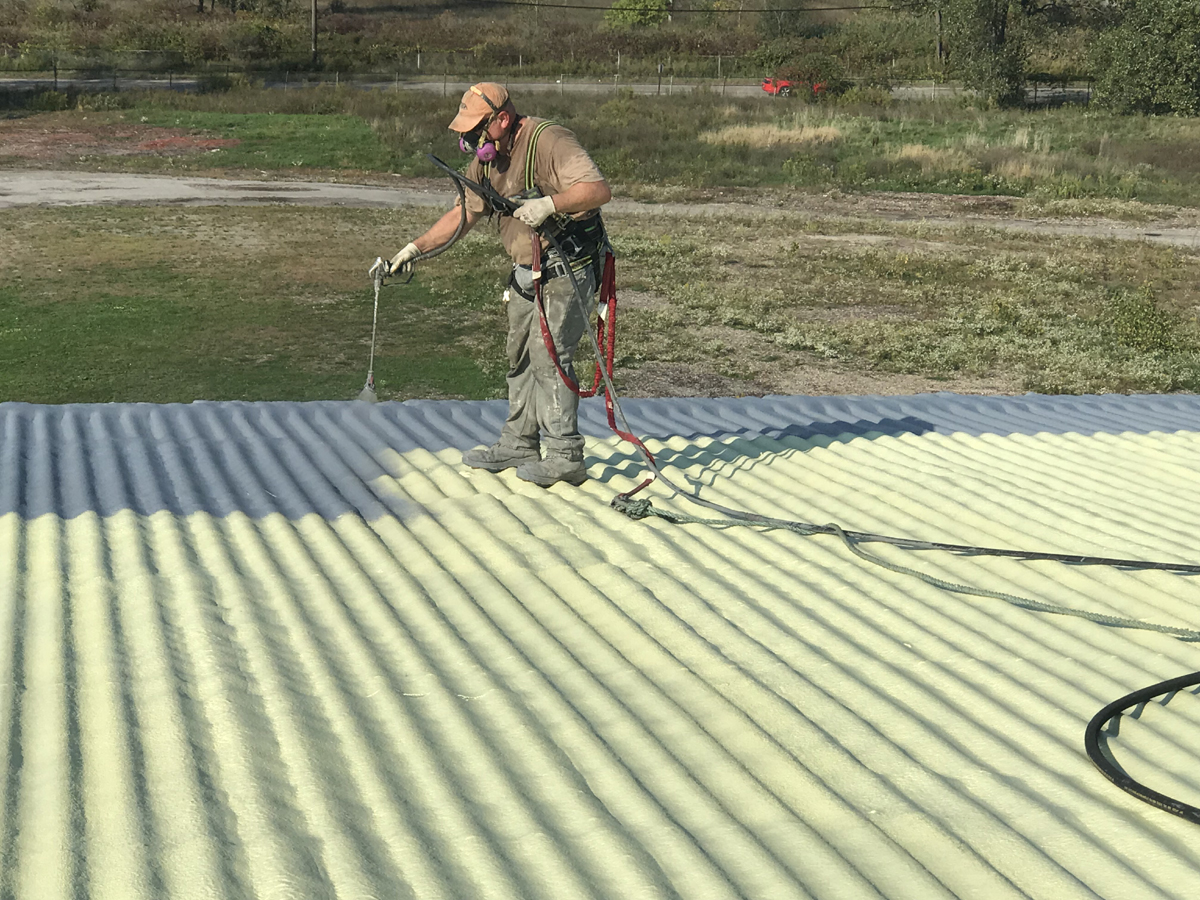 industrial and commercial buildings with roof coating services throughout the Erie, PA area. Using spray polyurethane foam (SPF), our team of commercial roof coating contractors have been applying roofing and leaving customers satisfied.
About SPF and it's Advantages
SPF roof coatings will save you money on your energy and repair costs over the years. Buildings with our SPF roof coating have seen a decrease of 30 percent to 50 percent in their energy costs. Not only will it save you money by improving the insulation, but it will protect your commercial or industrial building.
The roof coating is extremely durable, offering a strength of 40 lbs per square inch. Plus, it's long lasting, so you won't need to replace your roof or roof coating for quite some time. It's need for maintenance is also sparse, as more intensive maintenance is only required every 20 years or so to keep it in good condition.
Contact Us
Look to United Thermal Systems to supply your building with commercial roof coating if you're in the Erie, PA, area. Protect your industrial building and start saving money on industrial costs today. Contact us today for more information about our commercial roofing.