Acoustic Building Insulation
Available in Buffalo, NY
There are many things that can make industrial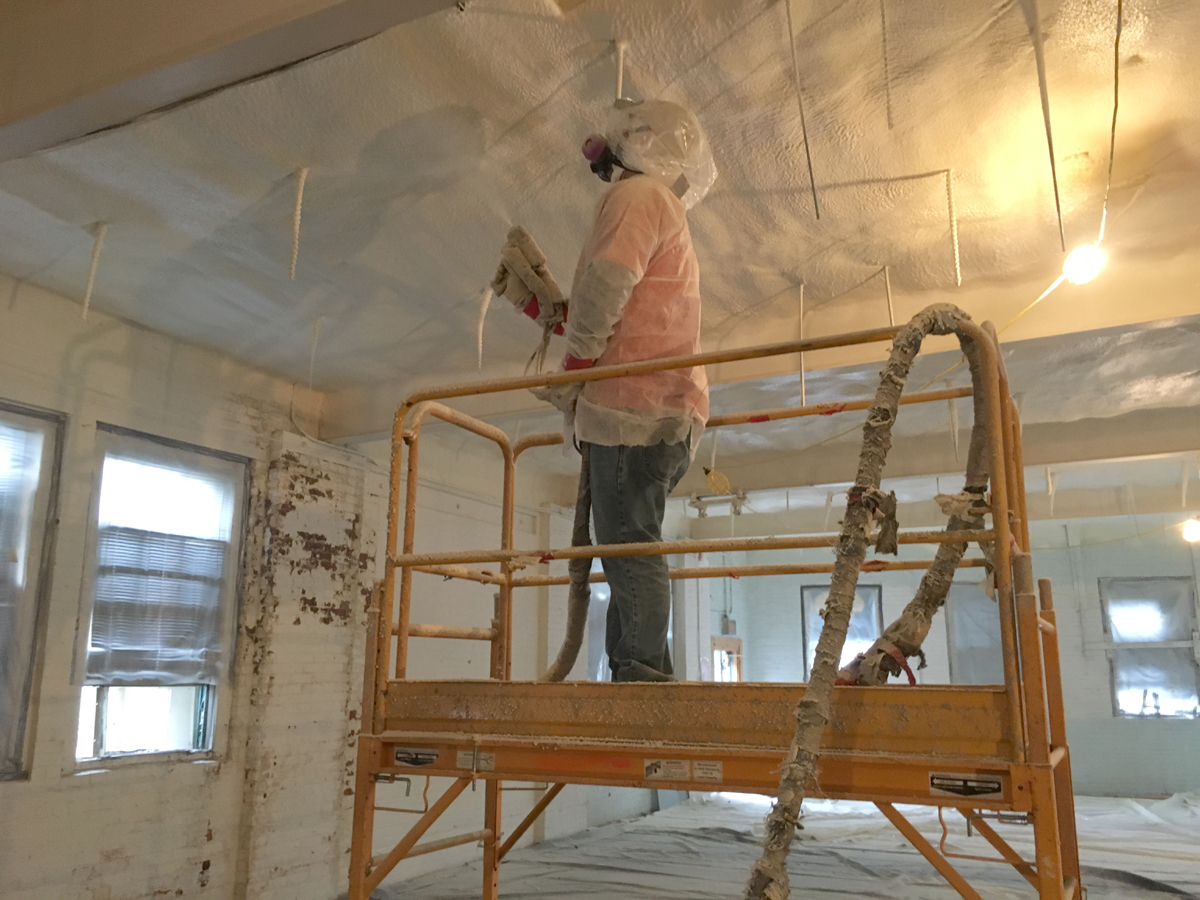 buildings noisy, such as heavy machinery and large equipment operation. In Buffalo, NY especially, there are solutions to combat the noise, without disrupting the work that is being done. Let United Thermal Systems assist your building with acoustic insulation that will reduce noise.
At United Thermal Systems we use K13 Spray-in-Place Insulation, which makes installations a breeze. K13 is a thermal barrier as well as acoustic, providing your building with great insulation. Once K13 is sprayed in place, it has a very attractive natural texture, as well as is naturally fire retardent.
Benefits of Our Industrial Acoustic Insulation
Less noise
Less reverberation
Less unpleasant echos
Less noise for the surrounding outside region
Promotes better communication
Promotes concentration & production
Helps meet safety standards and requirements
Contact Our Team Today
Are you looking for acoustic spray foam insulation for your industrial building in Buffalo, NY? Give United Thermal Systems a call today for more information and a detailed estimate!