Buffalo, NY Spray Foam Roofing Contractor
If you own a commercial or industrial building in Buffalo, NY, you know that industrial grade roofing is required for your building. While there are a number of options to fulfill this requirement, our spray foam roofing is more efficient and lasts longer than all other options on the market. If you are looking for the best SPF roofing installation or coating, United Thermal Systems has the experience and product you are looking for.
What Makes SPF Roofing Better?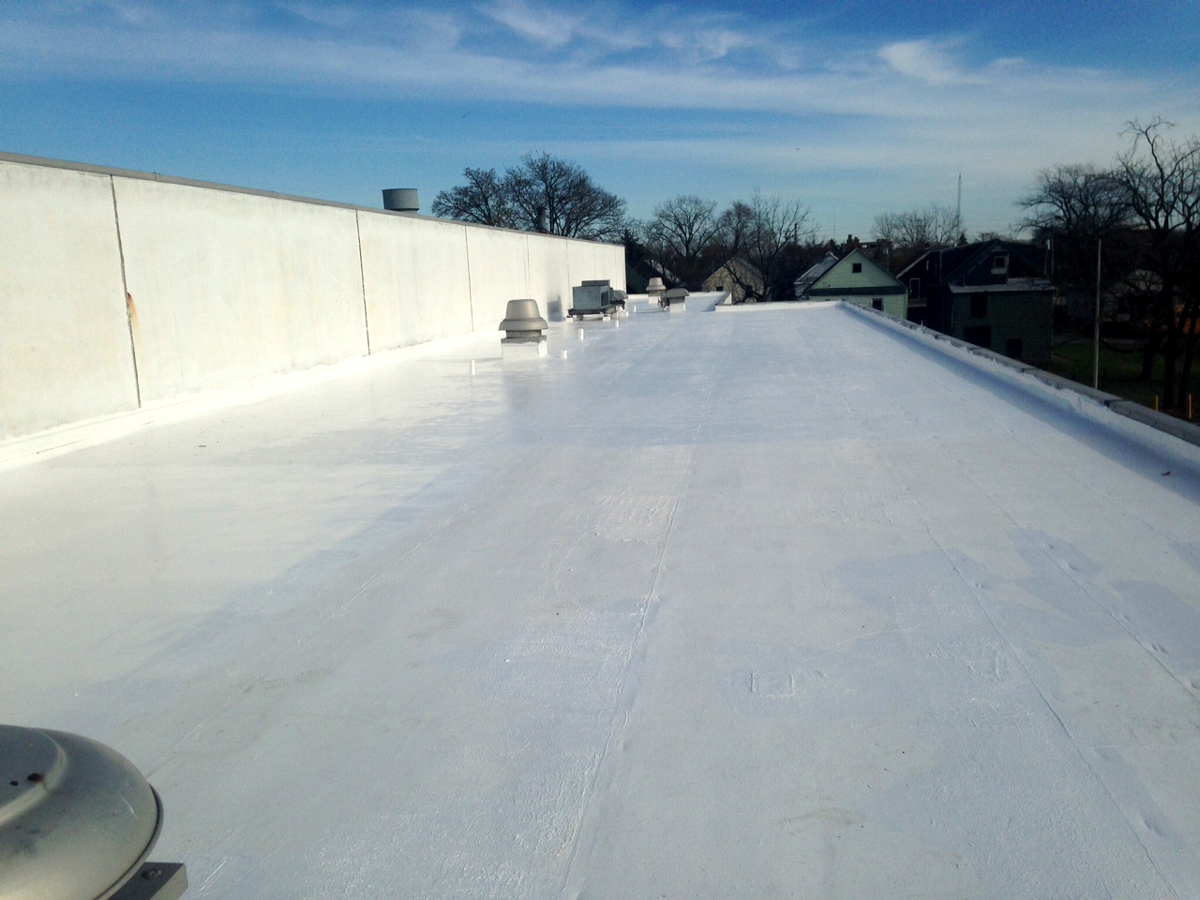 Spray foam roofing offers a number of advantages over other roofing materials. First, it is highly energy efficient. Compared to other roofing options, most buildings with foam roofing save as much as 50% on energy costs per year. Furthermore, it is a highly durable product. It is strong enough to hold the weight of multiple people standing on it, without warping and highly resists all type of weather damage. In particular, it is resistant to changes in temperature, which translates into minimal expansion or contraction in hot and cold months.
Maintaining this durability is also quite easy. Spray foam roofing requires only minimal maintenance every few years in order to stay in nearly brand new condition. This product should easily last at least 50 years with minimal maintenance and may very well last longer. Due to the design of SPF roofing, should any damage or warping occur, correcting it takes very little effort.
Meeting commercial roof coating Code Requirements
If you own a commercial or industrial building in Buffalo, NY and want to meet code requirements for your building, SPF roofing from United Thermal Systems is the ideal choice. We use an "A" rated product that meets all common code requirements and can withstand up to 120 miles per hour winds. Furthermore, as part of our installation process, an independent, third-party inspector checks all of our work to make sure we have provided top quality installation and that the roof is up to code.
Contact Us Today
If you want to ensure that the roof of your building lasts for the life of the building, contact United Thermal Systems today. Our contractors are excited to start a project that will protect your building and save you money at the same time.